<![if !vml]>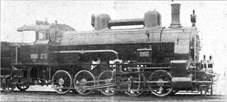 <![endif]>
Prototype 180.01 at the Heizhaus Strasshof, August 16, 2002. Photo by Herbert Ortner (from www.commons.wikimedia.org). In 2009 this locomotive was transferred to Murzzuschlag. 
<![if !vml]>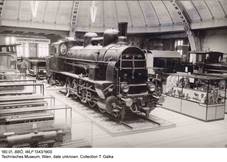 <![endif]>
An unknown 180, location and date unknown. Source: www.commons.wikimedia.org (taken from The Boys' Book of Locomotives, E. Grant Richards, London, 1907).
<![if !vml]>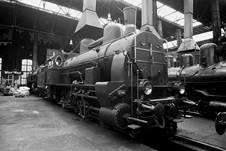 <![endif]>
KkStB 180.115 (BMMF 150/1905), factory photo, 1905. This locomotive later became FS 477.020 and its withdrawal date is not known. Source: www.hu.wikipedia.org.
<![if !vml]>

<![endif]>
Armored 180.533 (Wiener Neustadt 4929/1909), location unknown, probably 1920. Collection Adam Jońca (via www.derela.republika.pl).
<![if !vml]>

<![endif]>
Side drawing of class 180; source: Triebfahrzeuge österreichischer Eisenbahnen: Dampflokomotiven BBÖ und ÖBB (see References).
<![if !vml]>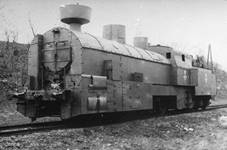 <![endif]>
KkStB 18029 (later 180.29, WLF 1510/1902), location and date unknown. Taken over by ČSD and re-numbered 523.014, it was rebuilt in 1933 and became 524.2108. Later impressed into DRG as 57 750; returned after the war, it was withdrawn in December 1964. Source: Die Lokomotive December 1904.
<![if !vml]>

<![endif]>
KkStB 180.501 (WLF 1701/1907), probably a factory photo. After the war this locomotive was taken over by FS and re-numbered 477.042. Later impressed into MÁV, it was written off in 1956. Source: Die Lokomotive December 1908.
<![if !vml]>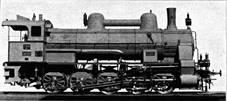 <![endif]>
Cab interior of the 180.121 (StEG 3300/1906); source: as above.
<![if !vml]>

<![endif]>
KkStB 18006 (later 180.06, StEG 2952/1901), probably a factory photo. In 1938 this locomotive was impressed into DRG; withdrawn in 1939, it was converted into a snow-plough. Source: Die Lokomotive April 1916.
In order to develop a freight locomotive suitable for hauling heavy trains in mountain areas, Wiener Lokomotivfabrik Floridsdorf (WLF) decided, for the first time in the world, to use the 0-5-0 axle arrangement. Later known as the Gölsdorf layout, it was based on theoretical considerations of Richard von Helmholtz. 1st and 5th axles had side-play of 26 mm and 3rd axle of 20 mm, second and fourth axles being fixed. Main rod was connected to the latter and, in order to keep it short, piston rod was lengthened and crosshead had double-side guides. This layout allowed for negotiating comparatively tight curves, 90 m in radius. Austrian locomotive designers were reluctant to introduce steam superheating, as they were afraid that high-grade lubricants, necessary with high steam temperatures, might be in short supply. New locomotive therefore ran on saturated steam and, in accordance with Gölsdorf's preferences, featured compound engine. It was classed 180, by both KkStB and Südbahn. Prototype 180.01 (WLF 1343/1900) was followed by 93 examples for KkStB that comprised the first production batch. Second batch (180.95 through 181) featured enlarged grate, in order to burn local low-grade coals; last examples were delivered in 1908. These locomotives were built by WLF (55), StEG (67), Wiener Neustadt (45) and BMMF (14). Südbahn took delivery of 27 very similar engines from WLF (7) and Wiener Neustadt (20), numbered 4001 through 4027. In the meantime a modified variant was developed, fitted with Clench steam dryer and classed 180.5. It could be easily distinguished by a single steam dome that replaced twin domes connected by horizontal tube of large diameter, typical for many Austrian engines. Prototype 180.500 (WLF 1700/1907) was followed by 28 examples from WLF and 29 from Wiener Neustadt. The last one was 180.557 (WrN 4953/1910). This gives the grant total of 266 locomotives. 180.504 (WLF 1704/1907) was fitted with an experimental superheater of small surface, which proved unsuccessful. Several engines had their Clench steam dryer removed, but retained single steam dome. Initially they were coupled with two-axle class 9 tenders, later three-axle class 256 was standardized. Class 180 was eventually replaced on production lines by superheated class 80, one of the most important Austrian steam locomotives, built in large numbers until 1922.
After WWI Austrian state railways BBÖ kept 46 180s and fifteen 180.5s. This number included the prototype, which was withdrawn in 1932 and transferred to the Technical Museum in Vienna; currently this engine is a part of the national collection and can be seen at the Südbahnmuseum in Mürzzuschlag. Two Austrian engines (180.06 and 180.107) were rebuilt with steam superheating and re-classed 680.  Only nine 180s survived with BBÖ until 1938, when they were taken over by DRG and numbered 57 001 through 009; two 680s became 57 051 and 57 052. Italian state railways FS received 37 180s, thirteen 180.5s and all locomotives from Südbahn: 77 examples in all, classed 477. They remained in use until WWII and last were withdrawn in 1960; 477.011 (ex 180.056, BMMF 120/1904) has been preserved and is currently on display at the Railway Museum in Pietrarsa. Czechoslovakian state railways ČSD took over 85 180s and 23 180.5s. Of these, 105 were classed 523.0. In 1924 a reconstruction program was launched, including boiler modification with superheater, completed in early 1930s. It included three examples that had not been given ČSD service numbers. Rebuilt locomotives were re-classed 524.2. In 1939 fifty examples were impressed into DRG and classed 577; the rest remained with ČMD in the Protectorate. Those returned after the war remained in service until 1972. Minor recipients were the Kingdom of Serbs, Croatians and Slovenians (five 180s and a single 180.5, later JDŽ class 135) and Romania (designation unchanged, withdrawn before WWII).
Polish state railways PKP received five 180s and six 180.5s, in 1926 classed Tw11. Former 180.533 (Wiener Neustadt 4929/1909) was armored in 1920 and used with the 'Lis-Kula' armored train during the war against the Bolsheviks; later it became Tw11-8. All eleven engines of this class served in southern and south-eastern Poland and survived until 1939. Two fell into German hands and became 57 010 and 57 011. Nine were taken over by NKPS and impressed into service with Polish designations. Of these, seven became German war booty; two served with Ostbahn and five became DRG 57 012 through 016. In 1945 Tw11-7 (former 180.529, Wiener Neustadt 4925/1929) was taken over by JDŽ and designated 135-016. Returned in 1949, it became Tw11-1, but saw little service, if any. Tw11-2 and Tw11-5, returned by DR in late 1955, were not restored in service and scrapped.
Main technical data
No.

Parameter

Unit

Value

1.

Years of manufacture

-

1900 – 1910

2.

Total built / used in Poland

-

266 / 11

3.

Tender class

-

16C11

4.

Axle arrangement

-

0-5-0

5.

Design maximum speed

km/h

50

6.

Cylinder bore

mm

590 / 850

7.

Piston stroke

mm

632

8.

Engine rating

kW/hp

775 / 1054

9.

Tractive effort

kG

10.

Boiler pressure

MPa

1.43

11.

Grate dimensions

m X m

3.0 m2 1)

3.42 m2 2)3)

12.

Firebox heating surface

m2

13.01)

13.32)

12.03)

13.

Distance between tube plates

mm

4 500

4 4703)

14.

Number of flue tubes

-

264

15.

Heating surface of flue tubes

m2

190.01)2)

134.53)

16.

Number of smoke tubes

-

-

17.

Heating surface of smoke tubes

m2

-

18.

Evaporating surface, total

m2

203.01)

203.32)

201.53)4)

19.

Superheater heating surface

m2

-

20.

Diameter of drivers

mm

1258

21.

Diameter of idlers front/rear

mm

- / -

22.

Total weight, empty

kg

59 0001)

60 0002)3)

23.

Total weight, working order

kg

65 7001)

66 5002)3)

24.

Weight on drivers, working order

kg

65 7001)

66 5002)3)

25.

Weight with tender, empty

kg

76 0001)

77 0002)3)

26.

Weight with tender, working order

kg

104 7001)

105 5002)3)

27.

Maximum axle load

T

13.21)

13.52)3)

28.

Axle base (with tender)

mm

12 546

29.

Overall length (with tender)

mm

17 284

30.

Brake type

-

vacuum, Westinghouse
<![if !supportLists]>- <![endif]>Class 180, first batch.
<![if !supportLists]>- <![endif]>Class 180, second batch.
<![if !supportLists]>- <![endif]>Class 180.5.
<![if !supportLists]>- <![endif]>Including 55.0 sq.m of the steam dryer.
References and acknowledgments
<![if !supportLists]>- <![endif]>EZ, KT, EDÖ, LP, ISRSL, ITFR;
<![if !supportLists]>- <![endif]>www.lokomotive.de/lokomotivgeschichte/datenbank (Ingo Hütter's database);
<![if !supportLists]>- <![endif]>www.pospichal.net/lokstatistik (website by Josef Pospichal);
<![if !supportLists]>- <![endif]>www.derela.republika.pl (website by Michał Derela);
<![if !supportLists]>- <![endif]>Triebfahrzeuge österreichischer Eisenbahnen: Dampflokomotiven BBÖ und ÖBB by Heribert Schröpfer (Alba, 2002).